VINTAGE VENDING / DINING / BUSINESS TRAILERS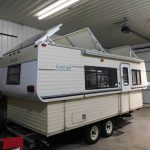 LATEST AMAZING PROJECT COMPLETED BY HANCOCK RV REPAIR AND RENOVATION SHOP. FUNLITE HY LOW CAMPER CONVERTED TO BE ALL OFF GRID. FEATURES: 3 – 340 WATT ADJUSTABLE SOLAR PANELS, 4000 WATT PURE SIGN WAVE MAGNUM INVERTER, 60AMP RENOGY SOLAR CONTROLLER, … Continue reading →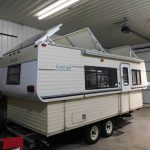 LATEST AMAZING PROJECT COMPLETED BY HANCOCK RV REPAIR AND RENOVATION SHOP. FUNLITE HY LOW CAMPER CONVERTED TO BE ALL OFF GRID. FEATURES: 3 – 340 WATT ADJUSTABLE SOLAR PANELS, 4000 WATT PURE SIGN WAVE MAGNUM INVERTER, 60AMP RENOGY SOLAR CONTROLLER, … Continue reading →
This 1969 Airstream Mobile Bar conversion was built by HANCOCK INDUSTRIES Sold and on its way to its new home in California.  IF YOU CAN DREAM IT WE CAN BUILD IT.
Continue reading →
I have never owned a pull behind trailer before. I bought a 1969 Nomad, was going to do some work on it myself. Within the first couple of hours, i didn't know anything. I called Woody and he explained that … Continue reading →
1962 AIRSTREAM SOLD TO CALIFORNIA. WE CONVERTED THIS TRAILER TO BE USED FOR A CONCESSION TRAILER AT AN VINTAGE TRAILER PARK IN L.A., CA AREA. CONTACT US TO GET THE BUSINESS TRAILER YOU NEED.
Continue reading →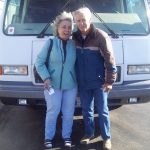 We were looking for someone to do a lot of remodeling to our Class A 27′ motor home. Picking Hancock RV repair service was one of the best choices. Woody made extensive repairs to fit our needs both interior and … Continue reading →
THIS IS A 1956 YELLOWSTONE TRAVEL TRAILER THAT WE CONVERTED TO A MONEY MAKING BUSINESS TRAILER. WAS GUTTED AND MOST OF THE FRAMING REPLACED, NEW R11 FIBERGLASS INSULATION ADDED. NEW ALUMINUM ROOF.ALL SIDE METAL PRO. POLISHED,NEW 30 LB LP TANKS, … Continue reading →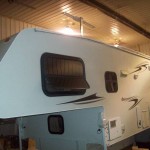 THIS UNIT IS 9FT\'11\" AND 20 FT OVER ALL. BRAND NEW 13,500 BTU DUO-THERM A.C. UNIT; BRAND NEW POWER ANTENNAE FOR T.V.; BRAND NEW SET OF 20 POUND L.P. BOTTLES; BRAND NEW POWER ROOF VENT; BRAND NEW ESCAPE HATCH; BRAND … Continue reading →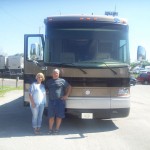 We left our 2006 Holiday Rambler Imperial at Hancock RV Repair in June (2015) to have some remodeling done with a pick up date of July 10th. We are the second owners of the coach and we wanted to make … Continue reading →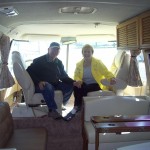 Just this spring ('15) left our 1978 GMC motorhome with Woody and the guys at Hancock RV Repair. We had purchased the unit and it was in good shape but in drastic need of some updating. For a very reasonable … Continue reading →
We took our vintage (1971) Shasta to Woody (Hancock RV Repair) to have it made roadworthy. We found him to have reasonable rates and gave us an honest estimate before beginning work. As he got further into our job, he … Continue reading →
1969 AIRSTREAM WAITING TO BE CONVERTED TO THE BUSINESS TRAILER OF YOUR NEEDS. CALL SOON AS THIS ONE WILL NOT LAST.
If your needs for a business trailer needs differ from what you see, give Hancock RV a call today to talk about it. We will be able to accommodate your needs!